Click to subscribe to my premium Snapchat
Hi and welcome to my room, my name is Dalia and I'm from Lebanon. Let's all have fun together. To stay in touch with me all you need to follow me on Twitter . If you want to enjoy my daily shows subscribe to my Private Snap through my Fancentro page. You can also be a member in my Stripchat Fan Club where you can enjoy exclusive content . My room rules are simple,,, be respectful to me and to my fans at all times. If you have something negative to say, keep it to yourself otherwise I will block you. Having Fun for all is what I like my room to be about. If you want to make me wet check out the Lovense tip menu, click the tip button...and watch the magic unfolds in front of your eyes!!!!
(تعريف عن your BDSM bedtime story) هي عبارة عن قصص صوتية يومية لكلبي وعبدي رح تشوف إجريي وتسمع صوتي قسم من خيالي وقسم من تجاربي بالحياة بعالم السادية لكل كلب وعبد يعيش التجربة ويفهم عالم السادية من مفهومي أنا عبدي رح يعيش أحداث مشوقة وشخصيات مختلفة سيطرة دياثة عبودية ذل وتعذيب بدي من عبدي يسمعها قبل النوم يعتبرني قدامه وراكع بين إجريي ويسمعني What is your BDSM bedtime story? It is a daily audio stories you will only see my feet and hear my voice for my slave and my servant part of my imagination and part of my experiences in life in the sadistic world for every dog and slave who want to live the experience and understand the world of sadism from my own way interesting events and different personalities full control and torture cuckolding, I want my servant to hear it before going to bed consider me in front of you kneeling between my feet and listens to me
Note:
Any UNAUTHORIZED use of my profile, video, pictures or audio in any form or in a forum now or in the future is NOT permissible without my expressed written consent. Any act to promote or gain profit in any manner (e.g. either monetarily or socially) from the use of my profile, video, pictures or audio in any form my profile is a violation of my privacy and subject to legal action. BY WATCHING THIS: You acknowledge and agree that you shall not post, upload, publish, transmit or make available in any way content of this page including images and recording streamed live video available for download. This is intended as, and presented as a one time, live, one view presentation only. Penalties of Copyright Infringement: By reproducing, republishing or redistributing the work of a copyright holder without permission, you may be violating or infringing on his or her rights under the Copyright Act. The copyright holder may sue for compensation cost from $250 to $150,000 or one year in jail.
ملاحظة
أي استخدام غير مصرح به لملفي الشخصي أو الفيديو أو الصور أو الصوت بأي شكل من الأشكال. أي فعل يروج أو يربح بأي شكل (نقديًا أو اجتماعيًا) من ملفي الشخصي أو الفيديو أو الصور أو الصوت بأي شكل من الأشكال ملفي التعريفي هو انتهاك لخصوصيتي ويخضع لإجراءات قانونية. عن طريق مشاهدة هذا: لا يُسمح لك بالنشر أو التحميل أو النشر أو النقل أو الإتاحة بأي طريقة. هذا هو المقصود كما ، و يتم تقديمها مرة واحدة ، مباشرة ، عرض تقديمي واحد فقط. عقوبات انتهاك حقوق النشر: إعادة إنتاج أو إعادة نشر أو إعادة توزيع مالك حقوق الطبع والنشر دون إذن ، قد تكون انتهاكًا أو انتهاكًا. قد يكلف صاحب حقوق الطبع والنشر التعويض من 250 دولارًا إلى 150،000 دولار أو سنة واحدة في السجن.
Videos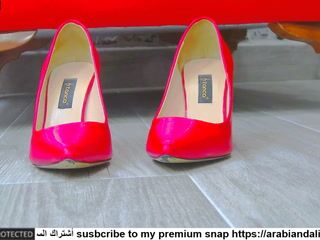 05:24
your BDSM bedtime story (PART 3)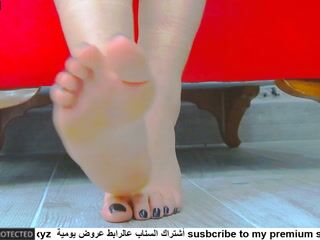 06:13
your BDSM bedtime story (PART 2)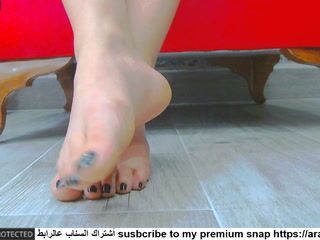 05:58
your BDSM bedtime story (PART 1)
Only for Fan Club subscribers
00:50
Foot job humiliation dirty talk